Congratulations on your engagement! Ready to start planning your wedding? Use this wedding-planning timeline below and begin checking tasks off your list. If you're planning a wedding in a shorter time frame, don't stress—just begin as soon as possible and work your way down the list.
You might have been gathering wedding ideas your entire life–or never considered it until now–but now you need to get started! That's why we've constructed a wedding planning checklist to make everything much more manageable.
So whether it's obtaining your marriage license, having friends select their bridesmaid dresses, or choosing your wedding venue, we're here to help.
Ready to start planning your wedding? Use this wedding-planning timeline below and begin checking tasks off your list. If you're planning a wedding in a shorter time frame, don't stress—you can just start as soon as possible and work your way down the list.
How do I start planning my wedding?
---
Before you start selecting your venue, catering, and all the other fun stuff, you should create a wedding budget. It's easy to get carried away with the list of things you want for your special day, and a budget will help ensure you stay on track, as well as narrow down your choices. Your budget should include everything and anything; entertainment, wedding vendors, photography, catering, attire, etc.
It's also the time to have a conversation with your soon-to-be spouse about whether you're going to shell out for a large, traditional wedding or have a smaller, more intimate one.
---
After you've crunched the numbers and decided on your wedding budget, it's time for research. Your wedding style depends on your personality, values, and preferences. Some would prefer a church wedding, while others love the idea of a garden wedding.
Choose venue options that resonate the most with you. Remember, not every wedding has the same requirements. Your wedding is a special and unique day; your priority should be what you want! Make the necessary arrangements that fit your needs.
---
Now that you've created your budget and have conducted the research, it's time to put everything in order. What's the easiest and most efficient way to do that? With a checklist, of course. Using a checklist will help you compartmentalize everything you need.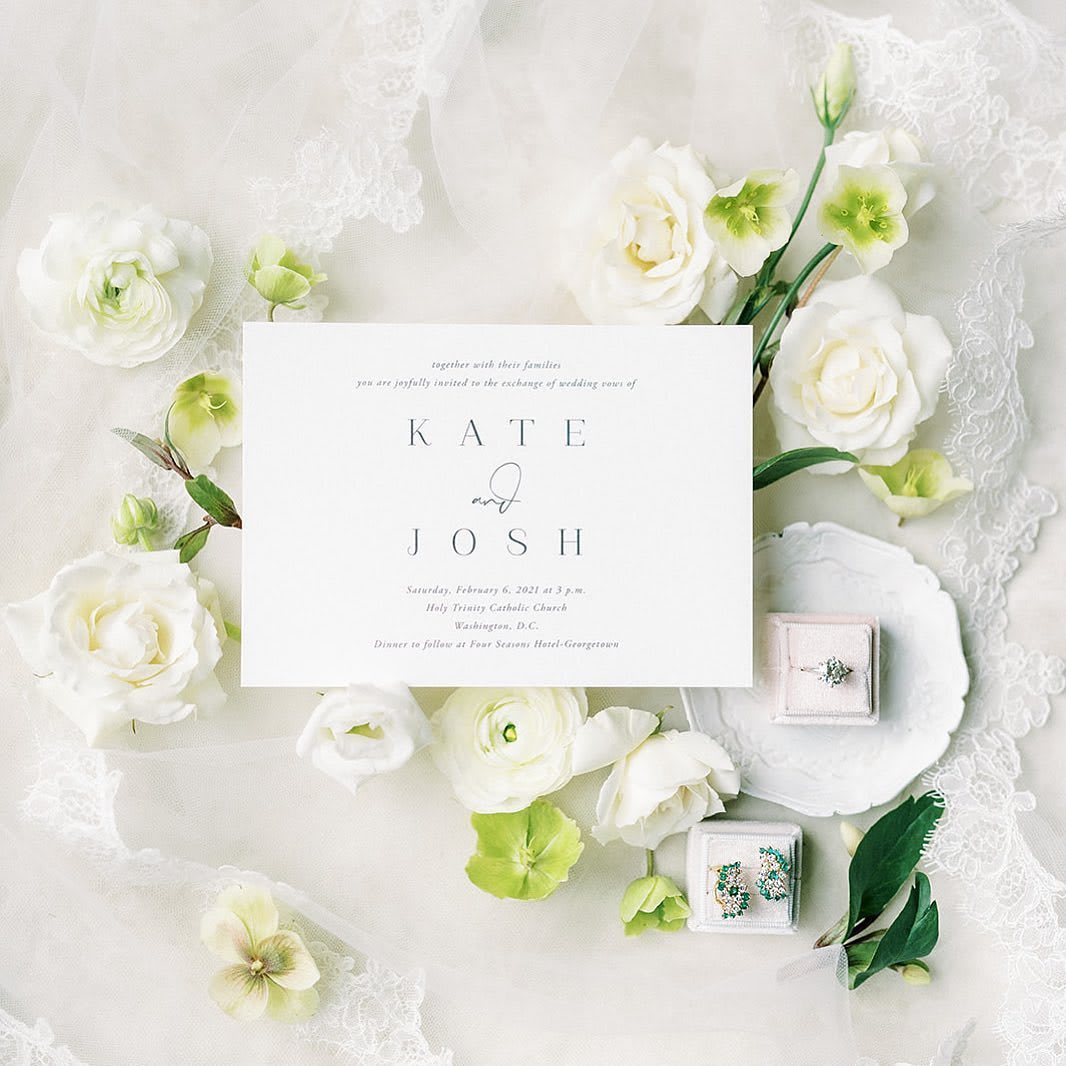 Photo by: Winnie Dora
---
Wedding planning should be a fun process and we are here to help you prepare your special day. To avoid being overwhelmed, we have created a checklist & timeline as a start for you to plan your wedding. You can also join a MasterClass on wedding planning with Mindy Weiss, a professional wedding planner, to make your dream wedding come true.
---
Free Wedding Planning Checklist & Timeline
---
While you may be searching for a simple wedding planning checklist, it's essential not to skip out on any steps that may prove to be crucial. That's why we've made this fully comprehensive checklist and accompanying wedding planning timeline template. So, you can follow along with each step. This list will serve as your very own personal wedding planner/coordinator.
Remember that not everything on this list is essential to your wedding, so strike what you don't need. Though you will likely incorporate many of the items here, it's also important to remember that you can't possibly fit everything.
The following timelines will walk you through the months and weeks until the day itself. We've listed out everything–from the essentials to the optional.
Let's take a look:
---
12+ months before the wedding
---
You've just gotten engaged–congratulations! Before you jump straight into wedding planning, try to relax and savor the moment. You've just made a significant life decision, and it's worth basking in those special feelings. There's no need to rush immediately to the next step.
You don't have much to worry about at this stage in the wedding planning timeline. Start telling people the good news, and feel your engagement glow.
Due to the high number of post-pandemic wedding bookings, this would be an excellent time to:
Send an engagement announcement (to friends, family, or on social media)
Add your engagement ring to an insurance policy if needed
Begin to consider the overall aesthetic of your wedding
Consider the time of year (and what year) you'd like to get married
Plan an engagement party
Get inspired. Browse Minted's Wedding Planning Guide, wedding magazines, blogs, Instagram, and Pinterest to shape your wedding vision.
Start compiling a guest list so you can narrow down venues by size
Browse venues (or book one!).
Want extra support? Schedule your FREE 30-minute virtual appointment with a Minted expert Wedding Concierge.
"Purest", designed by Carla San Roman.
---
11 - 12 months before the wedding
---
Now is the time to continue the big-ticket items, such as reserving venues and creating your wedding website.
"Leafy", designed by Kristen Knechtel
---
9 - 10 months before the wedding
---
As noted, all of these items can always be done earlier than when stated here!
Make your wedding registry and put it on your wedding website
Book hair and makeup artists.
Decide your wedding attendant's outfits.
Book your rehearsal dinner venue if it is different from the wedding venue.
Book your cake designer.
"Scripted Names", designed by Kristy Kapturowski
---
6 - 8 months before the wedding
---
Things are starting to get exciting, but there is still work and planning to do. You can always do any of these tasks before 6-8 months.
Request individual wedding invitation samples or order a FREE sample kit to start narrowing down what wedding invitations you like
Book or ask someone to be your officiant.
Book lighting company if needed.
Book a room for the wedding night (and night before if necessary).
Reserve rental equipment, such as tables, chairs, tents, linens, dance floor, etc.
Choose male attendants' attire.
Book the honeymoon or mini moon
Plan your bachelor or bachelorette
Book rehearsal-dinner venue if needed
Arrange transportation for the wedding day–for your guests to and from the wedding, as well as for you and the wedding party to where you are getting ready, having the ceremony, the reception, and leaving the the wedding.
Complete your hair and makeup trials
Decide photography shot list you would like on your wedding day, from the people in them, to the style of the shot, and more
Reserve hotel-room blocks for out-of-town guests. This timeline can depend on the hotels you are using.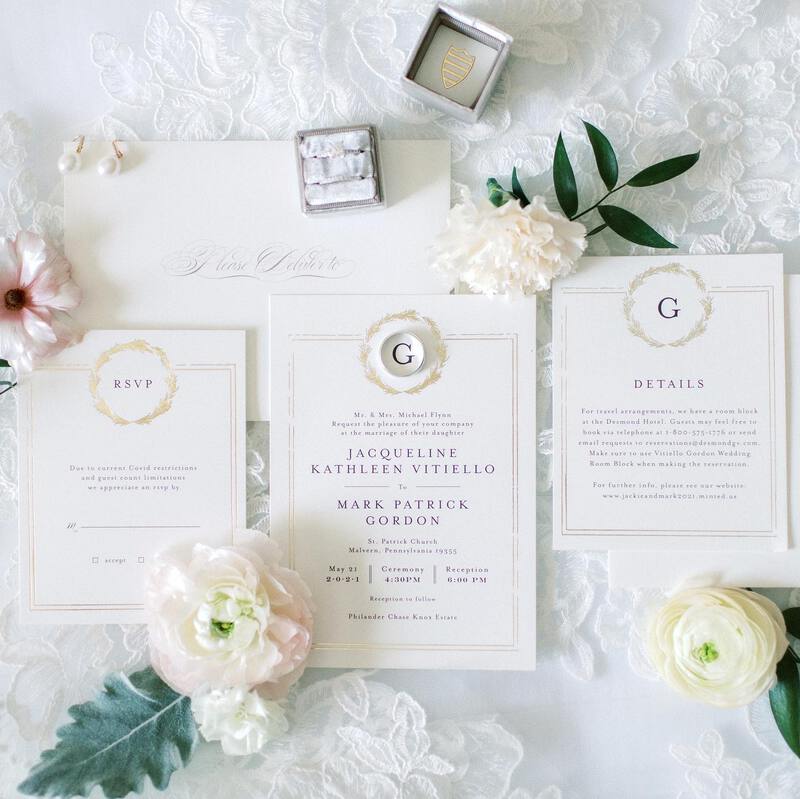 Photo by Ashley Errington
Invitation by Minted: "Little Wreath", designed by Phrosné Ras
---
3 - 5 months before the wedding
---
Much of the closer planning will be done now, such as:
Order wedding invitations. Work with your dedicated Minted Wedding Concierge to find or customize your invitations or design an invitation from scratch.
Purchase a cake cutting knife, guest book (or alternative), flower basket, and ring bearer pillow if needed
Decide what theme/dress code you want for your guests
Send your bridal shower and bachelorette party guest list to the host(s).
Choose getting-ready outfits for the bridal party and groomsmen.
Do a menu tasting and finalize the reception menu with your caterer.
Do a cake tasting and order your cake.
Make ceremony and reception floorplan.
Choose music for the ceremony and reception–both music you want to play, as well as a do-not-play list.
Finalize readings for the ceremony if you are including some.
Purchase wedding rings.
Check-in with wedding party members to ensure all attendants have bought or rented their attire.
Create rehearsal dinner guest list
Enjoy your bridal or wedding shower.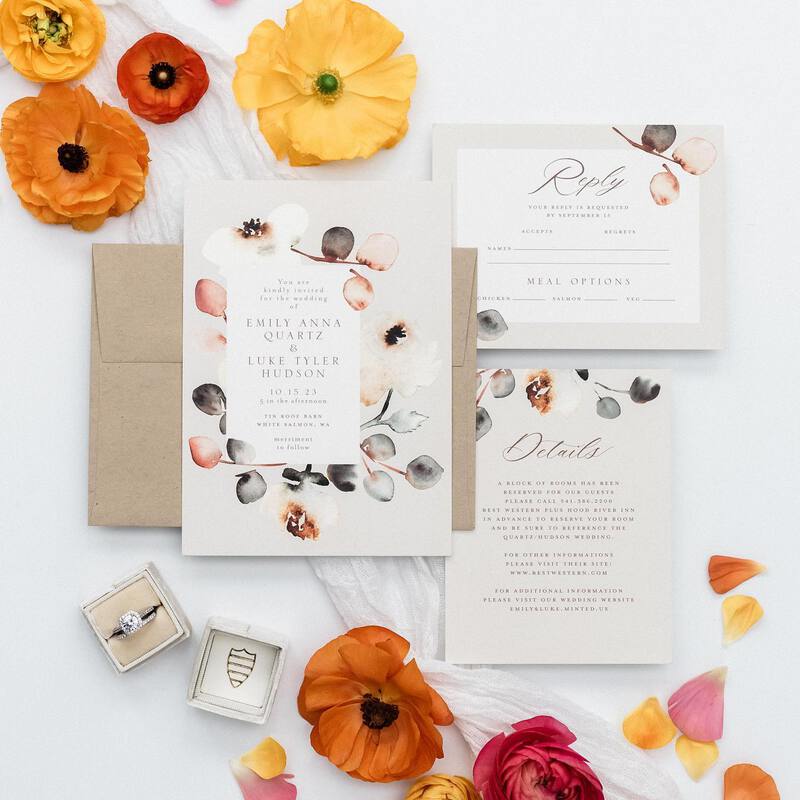 Photo by Kristen Marie Weddings
Minted's Invitation Suite: "Bella Mia", designed by Petra Kern
---
2 months before the wedding
---
You are getting closer to the wedding day, and you may even feel the jitters every now and again. Everyone's excited, and you should be too! It's also an excellent time to write your vows and select gifts for the attendees.
Photo by Barbarah Perttula
---
1 month before the wedding
---
The day is finally arriving. With one month to go, the days will feel shorter than ever, and it's crucial to have nearly everything in order. Guest and table organization, the wedding-day schedule, and other logistics should be taken care of now.
Pay any remaining vendor balances in full.
Organize table numbers, escort cards, and place cards.
Order wedding favor tags and favor stickers.
Obtain the marriage license and order additional certified copies.
Create a wedding-day schedule and send it to your wedding party and vendors.
Create a reception seating plan once you've received all RSVPs
You may also have to follow up with any invitees who have not RSVP'd.
Walk around in your full wedding attire so you can get comfortable with the shoes, dress, veil, and other aspects of your outfit. It might be more challenging to walk with a veil than you think!
Organize day-of catering for your wedding party, including breakfast, lunch, snacks, and drinks. They'll be with you all day before the ceremony, and people will be hungry!
Have any final meetings with vendors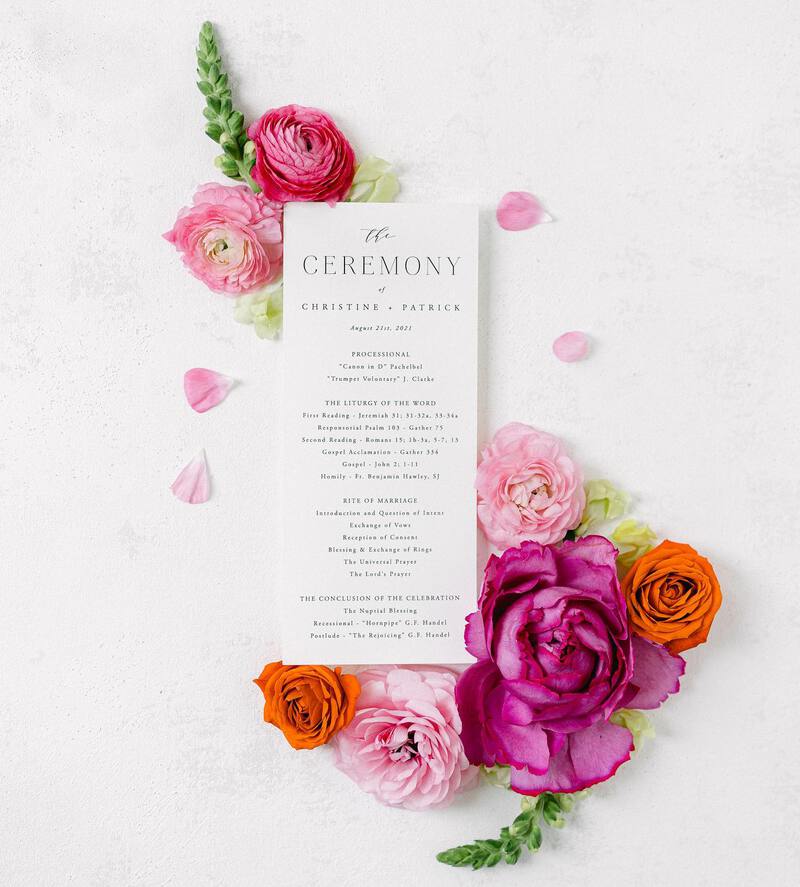 Photo by Sarah Botta Photography
---
2 weeks before the wedding
---
By this point, you will have made all the necessary arrangements. Your to-do list now consists of the final preparatory tasks, such as final fittings and last-minute changes.
Notify the caterer of the final guest count.
If you're planning to speak, write toasts for the rehearsal dinner and wedding reception.
Put together welcome bags if you're planning to deliver them to out-of-town guests.
Confirm all vendors have received and understand the timeline, and answer any questions.
Put together thank-you gifts for your bridal parties
Confirm any final shot requests with your photographer.
Get any last facials, massages, hair treatments, or other beauty treatments.
Make a hair and makeup schedule and distribute it to the wedding party.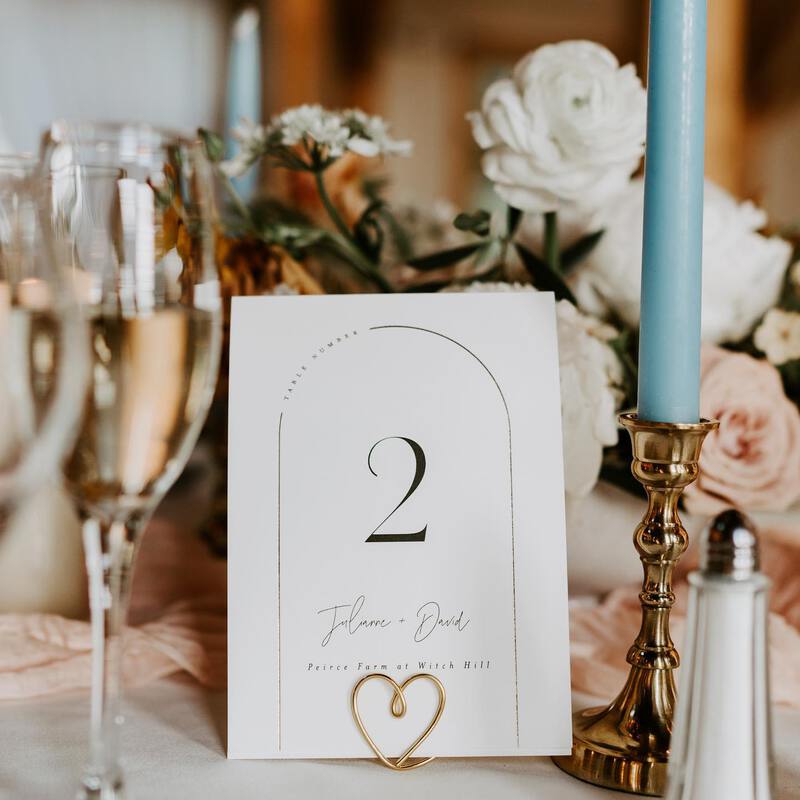 Photo by Henry Cotton
---
1 week before the wedding
---
Your wedding is next week; it's time to plan your reception seating and update caterers with final guest counts and vendor meals. It's also an excellent time to pack your luggage because you're going on your honeymoon soon.
Finalize reception seating plan if there have been any guest changes
Assign specific responsibilities to the wedding party.
Practice reading your wedding vows aloud.
Pack for your honeymoon if you are taking it directly after the wedding.
Prepare day-of wedding packages for while you're getting ready the day of the wedding. Whether that's champagne, deodorant, mints, or more–get your wedding emergency kit ready!
Pack up any decorations or items needed for the wedding day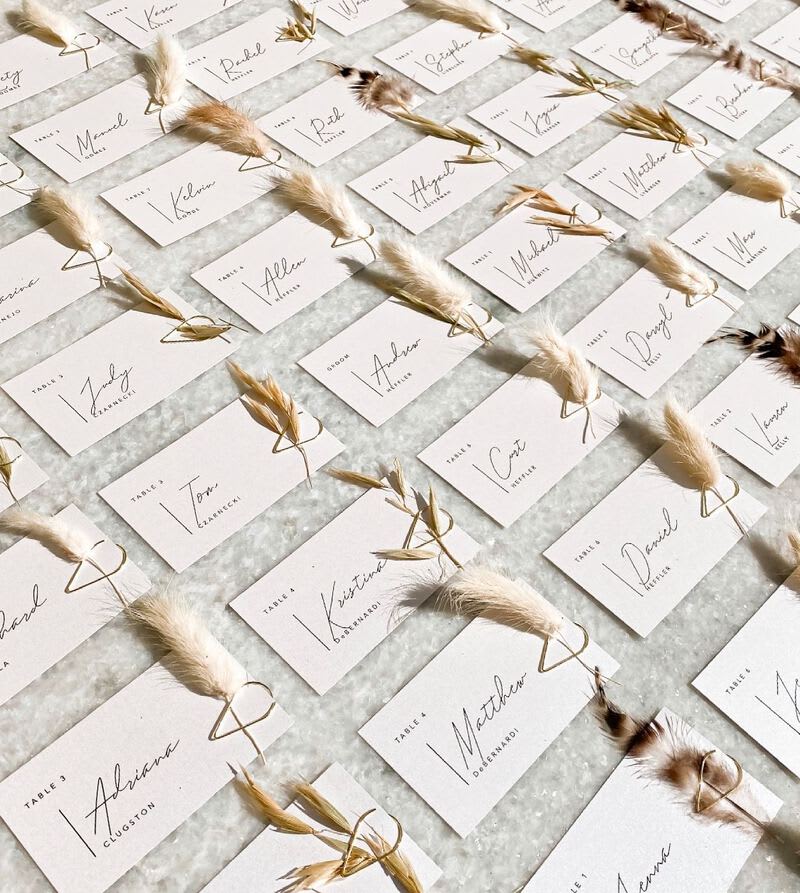 Photo by Nicole George Events
---
3 days before the wedding
---
There isn't much you have to do three days before the wedding, except for partying with your best friends and enjoying the last days of your engagement status. Take your soon-to-be spouse on a romantic date to prepare for your big day.
Take the time to relax and appreciate your engagement with your partner.
Put finishing touches on any vows and speeches
Get manicures, pedicures, spray tans, etc!
Prepare tip and payment envelopes for officiant and vendors, and assign a wedding-party member or the wedding planner to distribute them.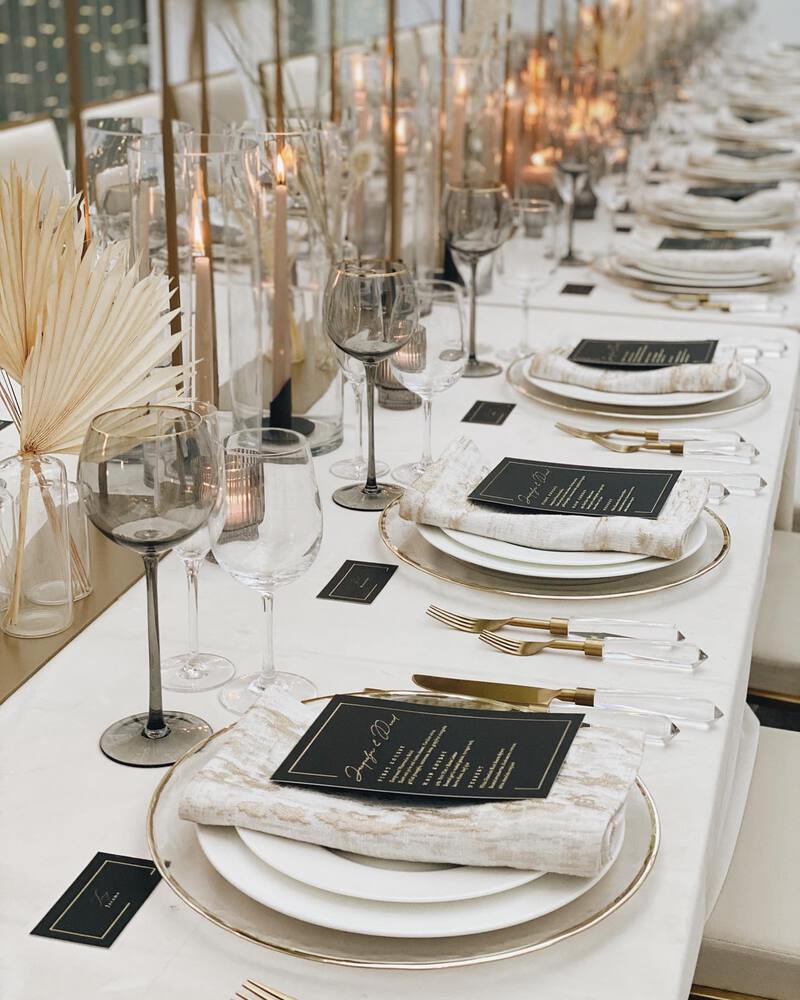 Photo by The Creative's Loft
---
Day & night before the wedding
---
Calm those butterflies in your stomach with a manicure and pedicure with your closest friends. Everything's taken care of, and now you just have to take care of yourself. Hold your rehearsal ceremony, as well as your rehearsal dinner, and try to get a good night's rest.
Host the rehearsal dinner
Bring welcome gifts to the hotel or wherever your guests are staying
Give rings & marriage license to best man
Rehearse the ceremony
Give gifts to wedding party members and parents.
Go to sleep early (if possible)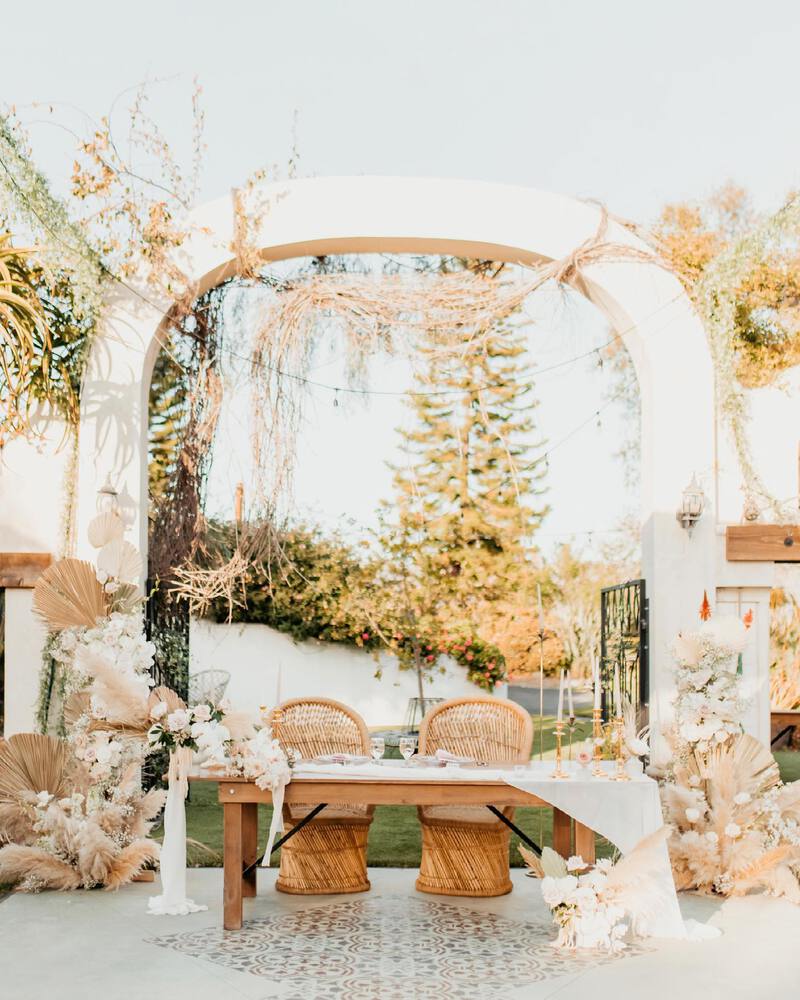 Photo by Laurie Ashley Photography
---
Day of the Wedding
---
The day is finally here. While yes, of course it's important to appreciate the day, there are still a few things you'll want to keep track of. Luckily, all your vendors, wedding parties, and wedding coordinators should make sure everything stays according to plan.
Request specific support from your maid of honors, bridesmaids, and family members.
Eat healthy and stay hydrated.
Take a moment (or more) to yourself.
Relax, be present, and enjoy!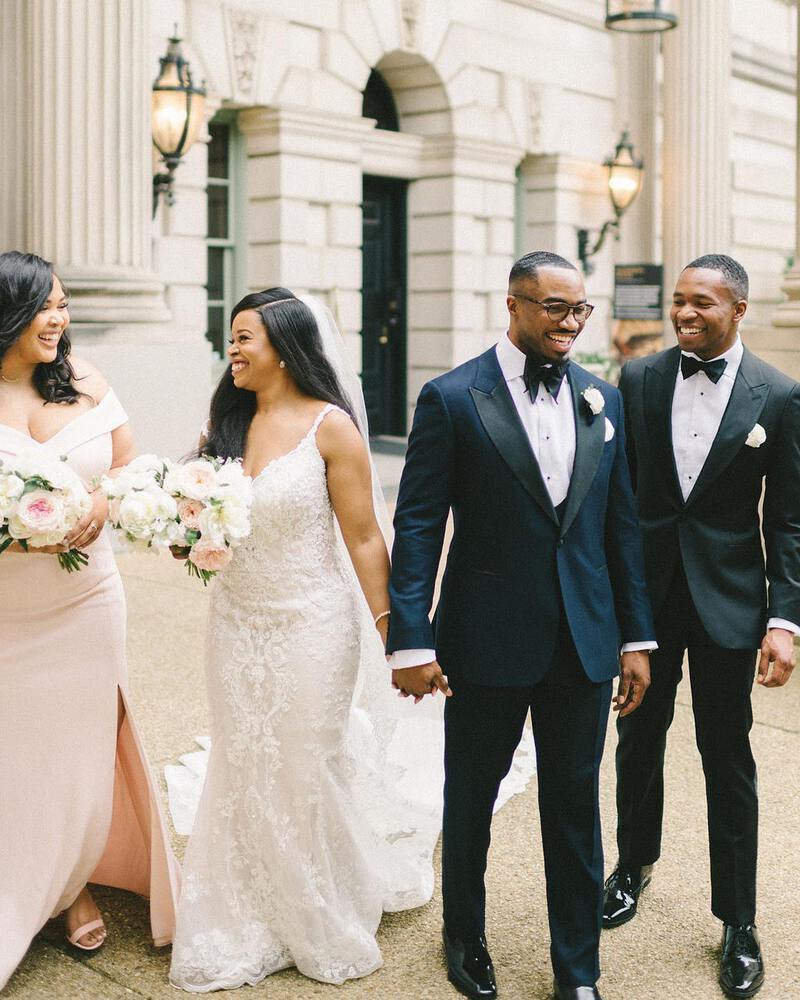 Photo by Liz Fogarty
---
How far in advance should you plan a wedding?
---
Every couple's situation will be unique, and each engagement will move at its own pace. However, typically it is best to start planning a wedding at least one year before the big day. A year ensures you have ample time to get everything in order. That being said, many couples start a year and a half to two years in advance, so if you have a very specific venue or date you want, try booking it as soon as possible.
If you want to get started on your wedding day journey, print out our checklist and let Minted guide you every step of the way. Set up a time for a 30-minute FREE consultation with our wedding concierge that will help you decide and customize your own wedding stationery.